Here is some info about our two winners of the Dr. Sketchy's Las Vegas poster contest.
Cristina Paulos
www.cristinapaulos.com
www.natsukonook.com
www.doubled8.com
Cristina graduated from the California Institute of the Arts. She continues to work as an illustrator, comic artist, gallery artist & animator. She's enjoys spending her time drawing at Dr. Sketchy's Cabaret Drawing, creating comics, painting, puppetry, and making cartoons.
Here is some of Cristina's art: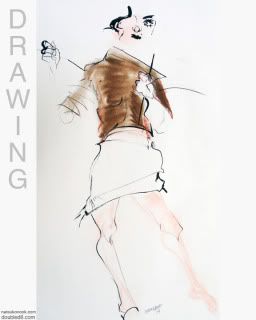 Steve Jasper
www.stevejasper.deviantart.com/gallery/
Steve Jasper designs imaginative paintings based on his passion for fantasy and figurative art. He developed an obsession for capturing a likeness with his first portrait class he took at age 8. He studied portraiture and figurative art at Brandes Art Institute and California Art Institute. Steve graduated with a Bachelor of Fine Arts degree in Illustration from Art Center College of Design in Pasadena, California. His paintings have been featured in art exhibitions throughout Las Vegas including the Villa Reale at Caesers Palace. Currently Steve's paintings can been seen at the Canvas Project 2 art show in the Atlanta Airport Atrium Gallery beginning July 31st. His work is featured on the cover of the soon to be released novel; Hating Perfection: A Subtle Search for the Best Possible World by John F. Williams.
Here is some of Steve's art: